Bio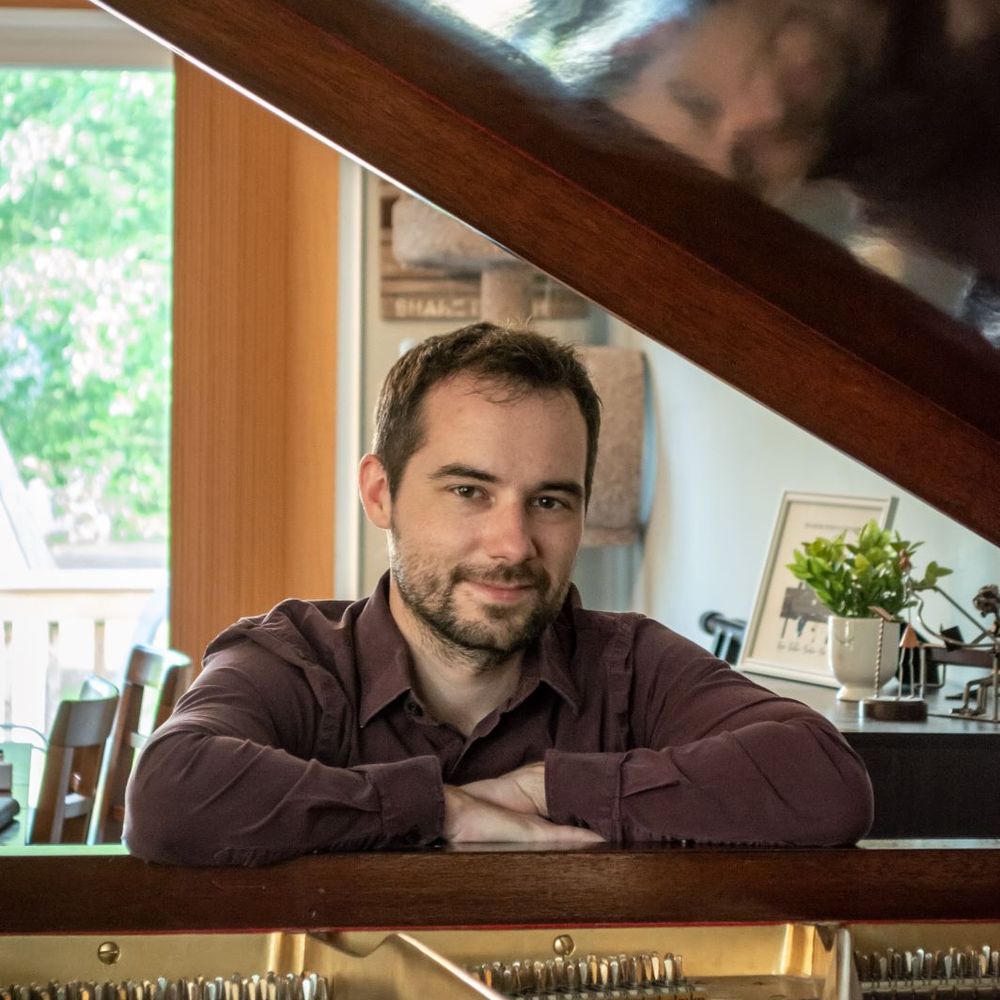 Robbie Padilla
pianist and teacher
Robbie Padilla's work as an accomplished pianist spans the Central New York region and beyond. Padilla has been involved in a wide range of musical experiences from classical recitals to musical theatre productions as both a pit musician and music director. He regularly gives solo piano recitals and has ventured into giving online recitals to reach a larger audience. He collaborates with both experienced and upcoming vocalists and instrumentalists in both recitals and competitions.
Among Padilla's performances are serving as music director and keyboardist in musicals, numerous instrumental and vocal recitals, and solo piano recitals featuring music chronologically ranging from the Baroque period through the present day. In addition to these professional concerts and productions, Padilla has served as a collaborative pianist in the Civic Morning Musicals Competition for Singers, NYSSMA instrumental and vocal auditions, Syracuse Youth Orchestra Concerto Competition, and a pianist for major orchestras including the Buffalo Philharmonic Orchestra and Symphoria.
Padilla is passionate and determined to both spread music to the next generation and keep classical music alive. He currently serves as president of Civic Morning Musicals (CMM) and has previously served on the board of Central New York Association of Music Teachers (CNYAMT). Padilla believes that, to keep classical music thriving, we must promote, in our students' and our own performances, new music and works from composers representing the broad diversity of our society.
Robbie Padilla earned his Master of Music (2016) at Syracuse University's Setnor School of Music where he studied Piano Performance with Ida Tili-Trebicka. His undergraduate studies were in Music Education (2013) at SUNY Fredonia where he studied piano with Dr. Anne Kissel. Padilla also holds a Level II certification (2018) in Orff Schulwerk pedagogy from the Eastman School of Music. He is currently studying with Irina Lupines at the Eastman Community Music School.
Padilla has taught band, chorus, and general music at the public elementary and secondary levels. He currently teaches piano, horn, and guitar/ukulele lessons to students of all ages and organizes seasonal recitals to highlight the accomplishments of his dedicated students.